Executive Commissioners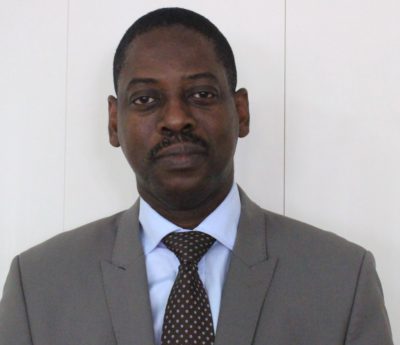 Rev. Daniel Ogbarmey Tetteh
Director- General
Rev. Daniel Ogbarmey Tetteh has over twenty (20) years' experience in investment banking with Databank Group, where he was the Head of Asset Management and Research. He was the Vice President of the Ghana Securities Industry Association (GSIA) and presently, the Chairman of the board of the Ghana Investments and Securities Institute (GISI). He lectured briefly in Marketing at the Business School, University of Ghana from 1996 to 1998. He is passionate about financial literacy and has been a regular speaker at various seminars held in workplaces, town halls, universities/training colleges and churches throughout the ten regions of Ghana. He is the author of two books, including the bestseller, titled "31 Days to Financial Independence". He is also credited as the author of several articles.
Rev. Tetteh holds a B.Sc. in Administration (Management option) with first-class honours and an MBA (Marketing) from the Business School, University of Ghana. He also has a Postgraduate Diploma in Corporate Finance and Management from Sorbonne University, Paris, and an honorary doctorate in Management and Christian Leadership from the International Christian University. Rev. Daniel Ogbarmey Tetteh is the Senior Pastor of New Creation Chapel Int., a charismatic church headquartered in Accra.
---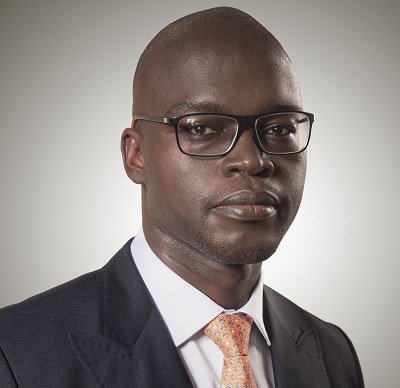 Mr. Paul Ababio
Deputy-Director General
Paul has over 10 years of financial services experience with particular reference to commercial and investment banking. He was an Associate Director with Standard Chartered Bank, managing international corporate accounts in Mining, Manufacturing, Energy, and Transportation. Mr. Ababio began his career in Risk Management with JPMorgan Chase & Co., and later specialised in recapitalisation transactions, leveraged buyouts and credit analysis for asset management firms. He has extensive experience in stress testing, portfolio development, and optimization, Human Resources and negotiations.
Mr. Ababio holds a BA in Economics and French from Franklin & Marshall College and an MBA in Financial Instruments and Strategy from New York University's Stern School of Business.
---
Mrs. Deborah Mawuse Agyemfra
Deputy-Director General
Deborah is a Barrister-at-law and has over 18 years of professional experience from multinational and Ghanaian Institutions.
Deborah worked with International Organizations overseeing activities in Ghana, Nigeria, Sierra Leone, and The Gambia. Subsequently, she joined Fugar and Co, as an Associate. She also worked with eProcess (a member of the Ecobank Group) as a Legal Officer and was later appointed Head of Compliance with additional oversight for Corporate Social Responsibility. Prior to her appointment as Deputy Director-General, Legal, she served as Head of Legal and Company Secretary within the financial sector (Banking, Insurance, Fund Management, and Pensions).
Deborah, a product of Wesley Girls High School, holds an MBA and LLB from University of Leicester, England and a Post Graduate Diploma in Professional Legal Skills from City University& Inns of Court School of Law, England. She was called to the Bar of England and Wales (2000, Inner Temple) and the Ghana Bar (2001). She is also a Certified Compliance Officer.
Deborah is currently an Advisory Board Member of the West Africa Centre for Cell Biology of Infectious Pathogens, Department of Bio-Chemistry, University of Ghana.
She has attended several professional training and development programs both home and abroad.