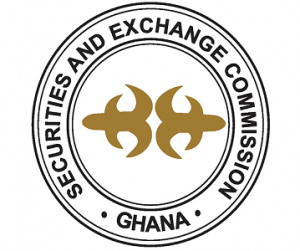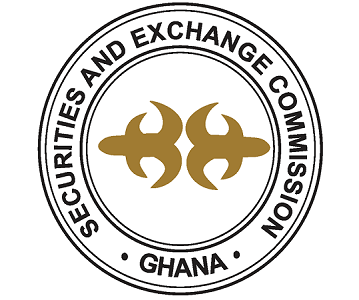 SECURITIES AND EXCHANGE COMMISSION, GHANA
REQUEST FOR EXPRESSION OF INTEREST FOR THE ACQUISITION AND IMPLEMENTATION OF AN ENTERPRISE RESOURCE PLANNING (ERP) SOLUTION FOR THE SECURITIES AND EXCHANGE COMMISSION, GHANA
JUNE 2022
Project Name: Request For Expression Of Interest For The Acquisition And Implementation Of An Enterprise Resource Planning (ERP) Solution For The Securities And Exchange Commission, Ghana
Project ID: GR/SAEC/GD/0014/2022
CONSULTING SERVICES
Expressions of Interest
The Securities and Exchange Commission, Ghana intends to apply part of its budgetary allocation to payments under the contract for the Acquisition and Implementation of An Enterprise Resource Planning (ERP) Solution for the Securities and Exchange Commission.
Introduction/background
The SEC currently uses a stand-alone Enterprise Resource Planning (ERP) software for its accounting and finance, human resources, payroll processing and procurement and inventory management functions and intends to transition to a web-based ERP solution that is efficient, secure and scalable.
Objective of the Assignment
The objective of the assignment is to digitise and optimise certain key areas such as human resource management, financial management and procurement activities of the SEC.
The Scope of Work
Conduct analysis of the current processes which are performed through the current software solution.
Install and implement the selected modules – with Accounting and Finance, payroll processing, human resources management, procurement and inventory management being the minimum required modules.
Provide user support on issues faced using the solution.
The Securities and Exchange Commission, Ghana now invites eligible consultants to indicate their interest in providing the services. Interested consultants must provide information indicating that they are qualified to perform the services (brochures, description of similar assignments, experience in similar conditions, availability of appropriate skills among staff, etc.). Consultants may associate to enhance their qualifications.
A consultant will be selected in accordance with the procedures set out in the Public Procurement Act, 2003 (Act 663), as amended, of the Republic of Ghana and shall meet the following evaluation criteria:
General Qualification-Eligibility
Certificate of Registration of Firm
Valid Tax Clearance Certificate
VAT Certificate
Valid SSNIT Certificate
Evidence of registration with Public Procurement Authority
  Relevant Experience & Other Evaluation Criteria  
Relevant Experience of Firm- Minimum five (5) years
Availability and Experience of relevant key staff
Previous Experience of Similar Assignments
Knowledge of the Capital Market
Language proficiency in English
The minimum qualifying score to the request for proposal stage is 70 points.
Interested consultants may obtain further information at the address below from 08:00 hrs to 17:00 hrs GMT.
Expressions of interest in three copies (1 original, 2 copies) and a soft copy must be delivered to the address below by Monday 11th July 2022 at 3:00 PM.
Director General
Securities and Exchange Commission
No. 22 3rd Circular Road Cantonments, Accra, Ghana
P.O. Box CT 6181,
Cantonments- Accra
Or by
Email: jonathan.eloh@sec.gov.gh
Cc: richard.ruttmern@sec.gov.gh, robert.quaye@sec.gov.gh
Download Full Document
www.sec.gov.gh
www.facebook.com/secghana
www.twitter.com/SECGhana
www.instagram.com/sec_ghana